Customer testimonials about Ultra-Tones
Hey Lazaro, I got the Ultra Tones and they are better than I imagined they would be. They are more quiet than they seem on the demo videos. I've been playing with brushes to keep the noise level down. So now its great to be able to practice my sticking at about the same level as my brushes and the weight and feel is very close to regular sticks. Thanks for the great product . You've made my drum practice more fun.

Bill........
Los Osos CA. (Gretsch jazz kit with Zildjian cymbals)

"Finally the Ultimate Drum Stick! Ultra Tones are the Ultimate Drum Stick Perfect for Practice & Excellent for Gigs. Great feel, great balance, less stress on the hands and no wood shavings on the floor. Great Value at a very reasonable price! For the cost of a couple of pairs of wood drum sticks you can buy a pair of Ultra Tone Sticks that will outlast dozens of wood drum sticks. Excellent Customer Support! Where else can you speak to the designer of the stick & owner of the company? The Ultra Tones System has help me extended my practice sessions and improved my playing. I recommend the Ultra Tones sticks & bass beater to my drum students. Hey Drummers do yourself a favor and treat yourself to a great pair of sticks & a sweet bass beater. You deserve the best!"

John Gill Drum Instructor
8th Note Music New York johngill@stny.rr.com

I just took delivery of my Lidwish products and I am very impressed. 30 minutes of playing along to my beloved Iron Maiden knowing I was not assaulting the neighborhood was very liberating indeed. Well done guys - I only wish that i had discovered them years ago, every drummer should have these in the stick-bag. "Up the Irons"!! "Up Lidwish"!!!


Jason Dobson
Queensland Australia
navigator@netspace.net.au

"great sticks perfect for low volume situations without backing off of technique ....a home run"

Steve Weiles
NYC jazz drummer

"I've used almost every sound dampening system that is currently available. I have tried the rubber disks -- but you lose the feel of the drums and what ever volume is left is useless if you are playing with other people or a recording. I do use hot rods but they have a different feel entirely. Simply put, the ultra tones system gives me the feel I am looking for at a lower volume so I don't have to worry about disturbing neighbors etc. In terms of volume reduction, it is substantial -- I can have a normal conversation with someone while playing. It is an outstanding product! "

Howie - Mt. Sinai, New York

"Very impressed, just not happy that I didn't think of myself... congrats on your invention, well done!"

Bruce Marko Kennesaw, GA

"It sounds and feels like real drums. My ULTRA TONES make it easy to play when volume is a issue. they are not only limited to that scenario, they are great for warm up and practice as well as recording . A must item for every stick bag."

John Ferraro Professional Drummer - www.johnferraro.net

"Let me say that I enjoyed using the product. The balance of the sticks works well for me. The adjustable length of the tips comes in handy and is a good idea. I was especially pleased with the response and tone on cymbals and hi-hats. I have used brushes, blast rods (both bamboo and plastic) and other similar type sticks. None of them allowed the tone and definition on cymbals. Using the body of the stick on a cymbal provided the accent needed for crashes, something not easy with other type of "quiet sticks."

George Miller, Washington State - gnmiller@hotmail.com

"I've been playing for 40 years or more. I've never seen, nor felt, anything like Ultra-Tones I've played them on everything, not just my drum kit - congas, bongos, electronic drums, and small hand drums. I mean everything. I can play for so much longer than with any other sticks. The beater is the most ingenious way to tone down a bass drum. Why hasn't it been done before? Thank you Ultra-Tones"

Renato - Professional Drummer - Maui, Hawaii

"After years of playing, and then not playing sometimes months to years, always because of the complaints of neighbors, roommates, and using all, and I mean all of the low volume play devices, I was so completely dissatisfied, I set out to create something that would completely satisfy me and, in particular, satisfy those around me. I have created a system that would give me a complete all around play throughout my entire drum kit. After close to a year of research and development, I completely satisfied myself and those around me. The complete self-gratification system for drummers is here."

Lazaro Quilon Inventor - Creator - Lidwish Soulutions Ultra-Tones - Maui, Hawaii

"They actually work pretty well, I'd say the noise reduction to inside the house (thru one wall to the garage) is at least 50 percent, maybe more. Definitely worth it! Thanks."

Eva Musa - Sacramento, CA

Volume is reduced significantly and the tone from the toms is better than when I use Pro Mark Power Rods, so I like that.
Still able to do some double stroke rolls on the snare. Nice
Bass drum volume is reduced. Tone is changed, but not in an unpleasant way
Rimshots are still very possible and playable
Sticks have a very good feel
Bass drums still has a pretty good feel, even with largest pad

Jay Turner - Dallas, TX

"I used the sticks Saturday for the first time. I like the sound much more than my Hot Rod sticks, especially on my cymbals. I haven't needed the bass drum dampeners as I have feet with very soft touch...All in all, and after only one use, I am very satisfied and want to thank you for all your hard work making and marketing these sticks. I too think that every drummer should have a pair of these sticks in his or her bag."

Richard Lipowitz - Grass Valley, CA

"The young people finally had another praise service on Saturday afternoon. I brought out the drumsticks/kick beater for them. Others in the group requested that they use the Ultra-Tones rather than the wooden sticks whenever they would switch to the wooden sticks. It was much more pleasing when the sounds of the acoustic guitars, electric guitars, piano, and trap set where blended than when the drums overpowered the oSther instruments in the previous praise session. Take care, Sir! It has been a pleasure doing business with you."

Jim Spicer - Longmont, Colorado

"We love the sticks."

Frank Rowley - Chicago, IL
Get yourself ready to rock out with no neighbor hassles!
The Ultra-Tone quiet drumming system will let you rock out to your heart's content with no repercussions! All percussion, no repercussions!
Great feel and sound, low volume
You don't have to sacrifice sound or stick feel to keep the volume down. The Ultra-Tone low volume drumming system lets you play it like you feel it without holding back, yet keeps the volume down!
Ultra-Tones: perfect for playing along with recorded music
Playing along with your favorite songs is a great way to practice your drumming, if you can hear the song! Now, with Ultra-Tones you can!
Perfect for recording your playing
Record your drum playing at comfortable levels, play with your friends, even with low level instruments like flutes and vocals. Your friends will love you! All the rhythm and juice, none of the noise!
Elegant simple design fits in your pocket!
Forget drum and cymbal pads, no need to stuff your bass drum, all you need is the Ultra-Tone system, which fits in your pocket! Perfect for any gig that requires reduced drum sound.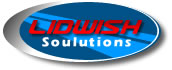 P.O. Box 880782
Pukalani, HI 96788
808-214-3348
Lidwish@gmail.com
Home | About us | Shopping | Ultra-Tones | Videos

Low volume, great drum stick feel! The patented Lidwish Ultra-Tones low volume drum sticks and kick beater lets you play your drums and still be quiet! Our innovative drum stick and bass drum kick beater design lets you play with greatly reduced sound evenly throughout your entire drum kit.