The Ultra-Tones Quiet Drumming System for Neighbor-Friendly Drumming!
Our super quiet drumsticks make your drums welcome in any setting! Natural feel, great bounce, and quiet, quiet, quiet!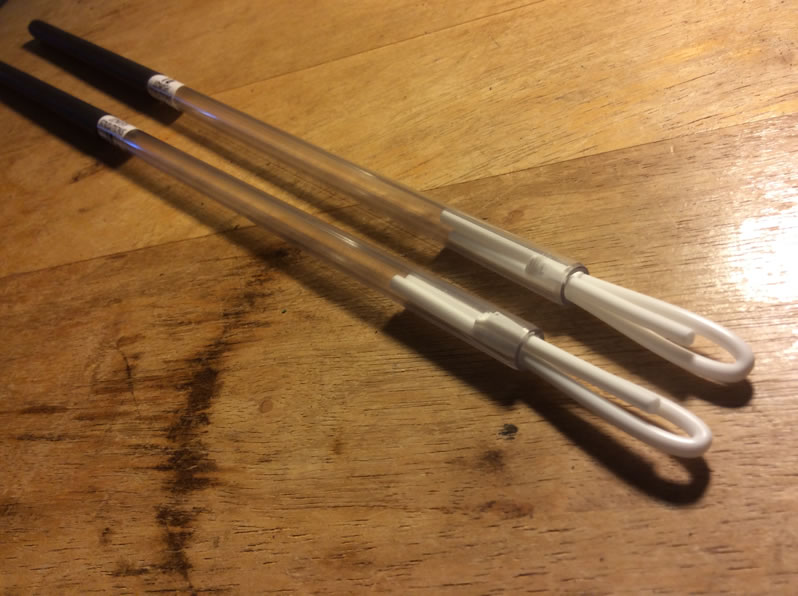 Adjustable Ultra Tones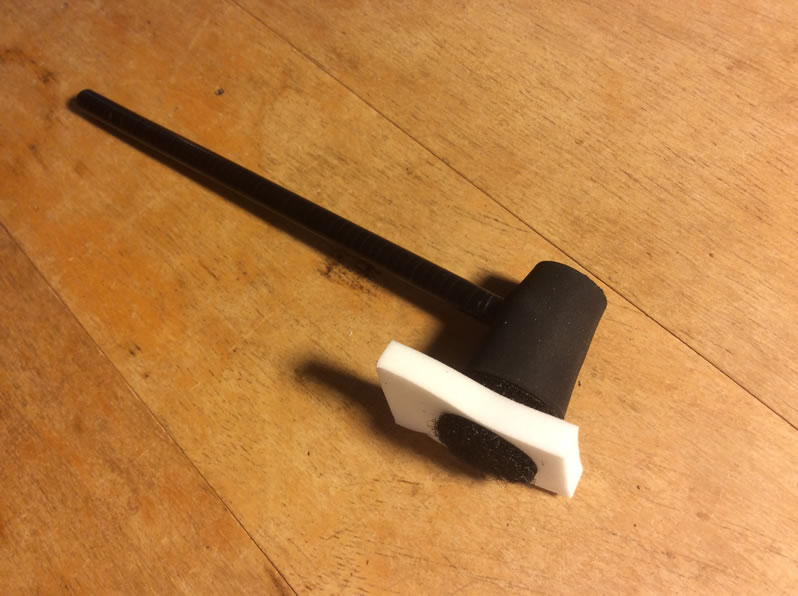 Lidwish Soft Kick Mallet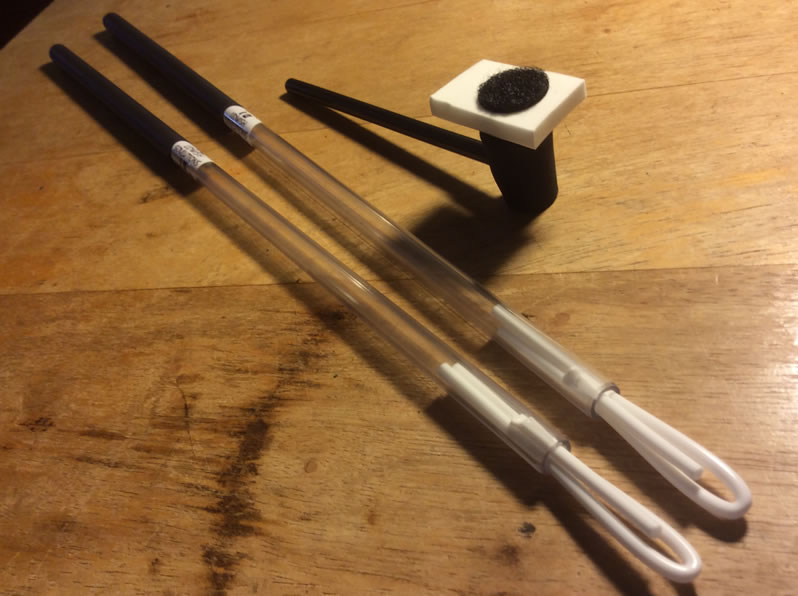 Lidwish Set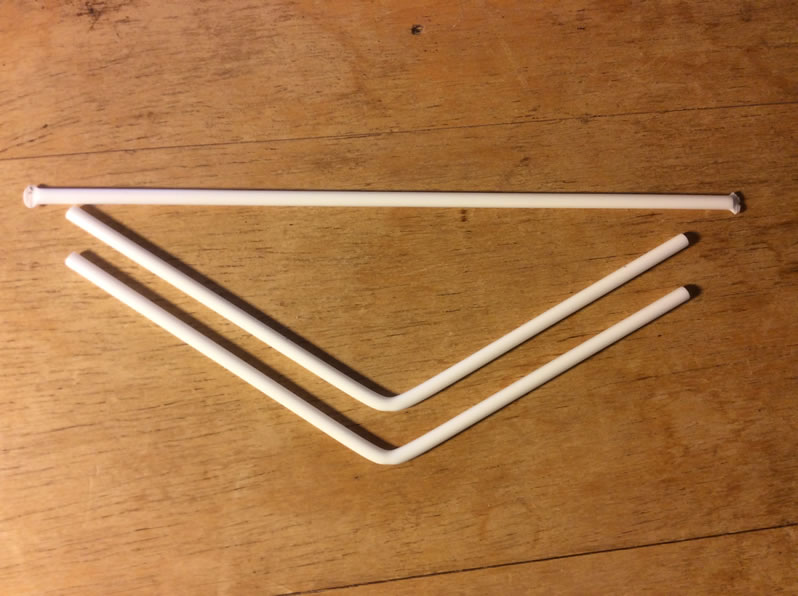 Tips
No one can tell it better than customers can
Lidwish solutions quiet drum sticks are outstanding! I have been using the product for 2 years almost exclusively. They have replaced my regular drum sticks for almost all situations. My bandmates appreciate the volume difference. My wife definitely appreciates the volume difference. I can practice without earplugs and the tone while slightly different is still good drum tone. As far as translating to regular sticks I find that there is minimal adjustment and if anything I play even better with regular sticks after using the quiet sticks. Recordingwise there is minimal impact on quality and no one can tell that I am not using regular sticks. Even more important the bass drum beater definitely makes using a real drum set at home more manageable. The 2.0 version appears sturdier and even better tone. Anyway, I am a very happy customer and wholeheartedly recommend the product!
Howie - Mt. Sinai, NY
(Our first and frequent customer - just released a single on ITunes!)
"Lazaro and I have been working closely to design a model that is true to Lidwish Soulutions concept of a practice stick, but can also crossover into live performance, as I have found at playing percussion along side of legendary drummer Mick Fleetwood during a recent gig here on Maui. The tone they bring out of the timbales and cowbells is great! They also holdup under the extremes of such a gig. Way to go Lazaro!"
Kris Thomas
Professional Drummer/Percussionist
(Performed with: Mick Fleetwood, Uncle Willie K., Willie Nelson, Pat Simmons)
Kris Thomas Ska - click on Kris Thomas for video demo
I'm using the Ultra Tone 2.0's and 2 Ultra Tone Kick Beaters for some Rock & Roll. The kick drum has a nice mid punch without going overboard on the volume while the 2.0 sticks give a fuller sound than the Classics, and again the Toms, Cymbals & Snare Drum volumes all stay in check. Nice Job Lazaro!
Re' Read click on Re' Reid for video demo
""We're TOO LOUD. The client isn't at all happy about the volume level of the band and tensions are running high. Then I reach into my stick bag and pull out these amazing sticks. It's like grabbing a secret weapon from my super-hero utility belt. The client is floored by the difference, smiles approvingly, and gives us the O.K. sign. On more than one occasion they have SAVED THE DAY!"
Mike Burke
Professional Drummer/Percussionist
Wailuku, Maui, Hawaii
Mike Explains The Ultra Tones click on Mike Explains for video demo
DJ Lady Drummer!! click on DJ Lady Drummer for video demo
Professional Drummer/Percussionist, Entrepeneuer
Largo, Maryland
An amazing multi talented professional percussionist
My son has been using these for the last couple of years and they have let him play as often as he likes without annoying everyone else in the family. They have had no ill effects on his playing, as he happily transitions to wooden sticks when he plays in larger venues. It would be great to see other families and young drummers benefiting from this system.
Aidan Parker of 3/4 of Endless Climb Playing White Stripes Zombie Drum Cover
Simon Parker - Kilsyth, Victoria, Australia
Live play recorded in Finland using the Ultra tones - Drummer: Robert Ottoson
Comfortably Numb acoustic cover - The Schweinhunds Live@Porvoo, Finland, 17.9.2011
"Aloha. I received my Ultra Tones today and just wanted to say WOW. You said I would like them, and I had high expectations which were totally exceeded. I've been drumming for 4 decades now but my rig has been collecting dust in my condo for almost 10 years. Drum and cymbal mutes were tried, but just didn't cut the mustard sound and feel-wise. These sticks are everything I was hoping for. I can't tell you how special this is to me to be able to get back on the throne whenever the mood strikes me. Thanks for a killer product."
Jim Rutan - Austin, TX
I just took delivery of my Lidwish products and I am very impressed. 30 minutes of playing along to my beloved Iron Maiden knowing I was not assaulting the neighborhood was very liberating indeed. Well done guys - I only wish that i had discovered them years ago, every drummer should have these in the stick-bag. "Up the Irons"!! "Up Lidwish"!!!

Jason Dobson
Queensland Australia
navigator@netspace.net.au
Deborah - Albuquerque, New Mexico said:
My ultra tones came in today. I am very impressed. I normally use Vic Firth 7AN. I have a set of Flix light (blue), flix heavy (orange) both with tips. I also have the tala wands (bamboo and birch). My favorite of the bundle sticks is the tala wands. The Flix give the drums an unnatural sound. Flix has no rebound at all and just feel like a wet noodle. The Tala wands sound good but break very easily. When broken the foam center flies around like crazy.
I used the Ultra-tones today side by side the 7AN & both Flix's. WOW!!!!!!!! The Ultra-tones sound amazing. The toms have the same tone as they do with the 7AN without the volume. They have great rebound so your technique doesn't suffer whatsoever.
if you need quieter rehearsals BUY LIDWISH ULTRA-TONE Version 2.0 sticks. I will be using these for acoustic sets where the drum volume needs to be low.
"I got the ultra tones today. All I can say is (expletive delete) fantastic! Up until now I have been drumming with the rubber pads on the drums. Much nicer now as I can hear the actual drum sound, and the ultra tones are "bouncier". Very quiet too! Nice.
I would also like to add that I can now play the drums, and my cats DO NOT get scared and run like bloody hell into another room. Their ears may perk up when I hit a cymbal with the shaft, but they stay sleeping in the same room. How's THAT for quiet?"
Brendan - Winnipeg, Canada
"Thank you for creating the Ultra-Tones system. Wooden sticks are just too loud for the room where I've got my drums set up – namely the living room of my house. I'd say on the snare, the Ultra-Tone sticks are at least half the volume of wooden sticks. I live in a single family home and am able to play my music a couple clicks louder than if I had neighbors above or below me, but I do not need to raise the stereo volume any higher in order to practice drumming along with the music when using the Ultra-Tones sticks and bass drum kick beater. A great product!"
Fred – a drumming beginner in Massachusetts
"The Ultra-Tones are amazing, for the first time I can practice at full swing on my Pacific acoustic kit without upsetting anyone! The weight, feel and bounce is identical to regular sticks. I have tried all kinds of dampeners which work but the feel is terrible and it's a pain to setup. Multi-rods is what I usually use but is not very responsive. Now for practice I just grab the Ultra-Tones and go for it with no remorse. As an amateur, this will enable me to become a better drummer as I now have no excuse to not practice. Great invention and awesome product I wish you the best. "
Mahalo,
Richard - Honolulu, Hawaii
Hey Lazaro, I got the Ultra Tones and they are better than I imagined they would be. They are more quiet than they seem on the demo videos. I've been playing with brushes to keep the noise level down. So now its great to be able to practice my sticking at about the same level as my brushes and the weight and feel is very close to regular sticks. Thanks for the great product . You've made my drum practice more fun.
Bill........
Los Osos CA. (Gretsch jazz kit with Zildjian cymbals)
"Finally the Ultimate Drum Stick! Ultra Tones are the Ultimate Drum Stick Perfect for Practice & Excellent for Gigs. Great feel, great balance, less stress on the hands and no wood shavings on the floor. Great Value at a very reasonable price! For the cost of a couple of pairs of wood drum sticks you can buy a pair of Ultra Tone Sticks that will outlast dozens of wood drum sticks. Excellent Customer Support! Where else can you speak to the designer of the stick & owner of the company? The Ultra Tones System has help me extended my practice sessions and improved my playing. I recommend the Ultra Tones sticks & bass beater to my drum students. Hey Drummers do yourself a favor and treat yourself to a great pair of sticks & a sweet bass beater. You deserve the best!"
John Gill Drum Instructor
8th Note Music New York johngill@stny.rr.com
"I've used almost every sound dampening system that is currently available. I have tried the rubber disks -- but you lose the feel of the drums and what ever volume is left is useless if you are playing with other people or a recording. I do use hot rods but they have a different feel entirely. Simply put, the ultra tones system gives me the feel I am looking for at a lower volume so I don't have to worry about disturbing neighbors etc. In terms of volume reduction, it is substantial -- I can have a normal conversation with someone while playing. It is an outstanding product! "
Howie - Mt. Sinai, New York
"Very impressed, just not happy that I didn't think of myself... congrats on your invention, well done!"
Bruce Marko Kennesaw, GA
"It sounds and feels like real drums. My ULTRA TONES make it easy to play when volume is a issue. they are not only limited to that scenario, they are great for warm up and practice as well as recording . A must item for every stick bag."
John Ferraro Professional Drummer - www.johnferraro.net
"Let me say that I enjoyed using the product. The balance of the sticks works well for me. The adjustable length of the tips comes in handy and is a good idea. I was especially pleased with the response and tone on cymbals and hi-hats. I have used brushes, blast rods (both bamboo and plastic) and other similar type sticks. None of them allowed the tone and definition on cymbals. Using the body of the stick on a cymbal provided the accent needed for crashes, something not easy with other type of "quiet sticks."
George Miller, Washington State - gnmiller@hotmail.com
"After years of playing, and then not playing sometimes months to years, always because of the complaints of neighbors, roommates, and using all, and I mean all of the low volume play devices, I was so completely dissatisfied, I set out to create something that would completely satisfy me and, in particular, satisfy those around me. I have created a system that would give me a complete all around play throughout my entire drum kit. After close to a year of research and development, I completely satisfied myself and those around me. The complete self-gratification system for drummers is here."
Lazaro Quilon Inventor - Creator - Lidwish Soulutions Ultra-Tones - Maui, Hawaii
"They actually work pretty well, I'd say the noise reduction to inside the house (thru one wall to the garage) is at least 50 percent, maybe more. Definitely worth it! Thanks."
Eva Musa - Sacramento, CA
Volume is reduced significantly and the tone from the toms is better than when I use Pro Mark Power Rods, so I like that.
Still able to do some double stroke rolls on the snare. Nice
Bass drum volume is reduced. Tone is changed, but not in an unpleasant way
Rimshots are still very possible and playable
Sticks have a very good feel
Bass drums still has a pretty good feel, even with largest pad
Jay Turner - Dallas, TX
"I used the sticks Saturday for the first time. I like the sound much more than my Hot Rod sticks, especially on my cymbals. I haven't needed the bass drum dampeners as I have feet with very soft touch...All in all, and after only one use, I am very satisfied and want to thank you for all your hard work making and marketing these sticks. I too think that every drummer should have a pair of these sticks in his or her bag."
Richard Lipowitz - Grass Valley, CA
"The young people finally had another praise service on Saturday afternoon. I brought out the drumsticks/kick beater for them. Others in the group requested that they use the Ultra-Tones rather than the wooden sticks whenever they would switch to the wooden sticks. It was much more pleasing when the sounds of the acoustic guitars, electric guitars, piano, and trap set where blended than when the drums overpowered the oSther instruments in the previous praise session. Take care, Sir! It has been a pleasure doing business with you."

Jim Spicer - Longmont, Colorado
"We love the sticks."

Frank Rowley -The Stingrays - Chicago, IL
Get yourself ready to rock out with no neighbor hassles!
The Ultra-Tone quiet drumming system will let you rock out to your heart's content with no repercussions! All percussion, no repercussions!
Great feel and sound, low volume
You don't have to sacrifice sound or stick feel to keep the volume down. The Ultra-Tone low volume drumming system lets you play it like you feel it without holding back, yet keeps the volume down!
Ultra-Tones: perfect for playing along with recorded music
Playing along with your favorite songs is a great way to practice your drumming, if you can hear the song! Now, with Ultra-Tones you can!
Perfect for recording your playing
Record your drum playing at comfortable levels, play with your friends, even with low level instruments like flutes and vocals. Your friends will love you! All the rhythm and juice, none of the noise!
Elegant simple design fits in your pocket!
Forget drum and cymbal pads, no need to stuff your bass drum, all you need is the Ultra-Tone system, which fits in your pocket! Perfect for any gig that requires reduced drum sound.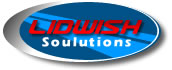 P.O. Box 880782
Pukalani, HI 96788
808-214-3348
Lidwish@gmail.com
Home | About us | Shopping | Ultra-Tones | Videos

Low volume, great drum stick feel! The patented Lidwish Ultra-Tones low volume drum sticks and kick beater lets you play your drums and still be quiet! Our innovative drum stick and bass drum kick beater design lets you play with greatly reduced sound evenly throughout your entire drum kit.